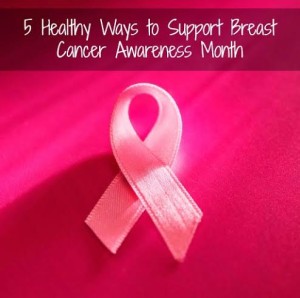 Intern Karlee is back!
Happy October everyone! October means it's officially autumn, and finally acceptable to be #basic and do all things fall. Apple picking, pumping carving, and warm crockpot dinners are all things that come to my mind when this season arrives. However, October is also Breast Cancer Awareness Month and I don't want it to go forgotten amidst fall fun! So to save you guys from tedious googling (that's a real verb, right? If not it should be), I've compiled a list of products that donate to breast cancer and are also good for you! Because let's face it… when I see companies such as KFC or Mike's Hard Lemonade releasing products that support breast cancer, I feel like the point was missed SOMEWHERE. So please keep in mind, keep your health in mind when you see promotional items supporting breast cancer research, and do not buy simply for the cause if it isn't benefitting you as well!
100 percent of the proceeds are donated to fight women's breast cancer. The bar is gluten-free and non-GMO. However, it is made of 60-72 percent dark chocolate so enjoy in moderation, as we tend to recommend a higher percentage of chocolate.
KitchenAid offers kitchen products in various hues of pink so if you're a fan of this color and are in the market for a kitchen appliance (available are mixers, blenders, hand blenders and food processors), now may be the time to check it out and help a cause at the same time.
"In 2015, KitchenAid will donate $450,000 or more to Susan G. Komen® through the Cook for the Cure® program to support the fight against breast cancer. Product sales will not affect this donation."
The Republic of Tea brand offers five flavors that will donate $1.00 to The Susan G. Komen organization. The flavor options are: Pomegranate Vanilla Red Tea, Pink Lady Apple Green Tea, Pink Lemonade Green Tea, Pink Grapefruit Green Tea, and Red Cherry White Tea. Check out our article "7 Foods A Dietitian Wants You To Eat" if you're unsure about the benefits of tea!
5 percent of all sales from this collection go towards The Susan G. Komen organization. Available are sneakers as well as shorts, capris and t-shirts, so again if you dig pink and are in the market for some new exercise gear, this may be the place to look and the time to buy!
Any yogis out there who need a new mat, or brand new fans looking to buy their first mat? In the month of October, 15 percent of sales for the "i am unique i am beautiful" yoga mat goes to The Breast Cancer Fundraiser WeCare program.
Another way you can support breast cancer programs and research is to find a local event such as a breast cancer walk or 5k with a portion (or all) of proceeds going to charity. It's a great way to be active for a good cause! http://ww5.komen.org/FindAnEvent.aspx
Intern out like sauerkraut.
Peace and love,
Karlee