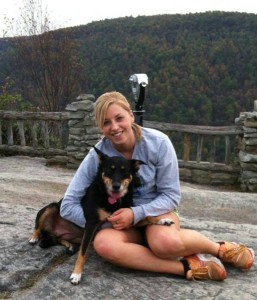 Marie Bieber, RD, CDN
What up y'all?! I am Marie, aka "Pearl," a real food Registered Dietitian/Nutritionist, self-proclaimed Nutrition Genius, travel enthusiast and all around dweeb.
I am fascinated by the enterohepatic circulation of bile and I love avocados so much I named my dog after them. My favorite word is fetus, I love the five second rule (because microbes make the world go 'round) and I think butter, salt, and garlic can bring about world peace. Growing up I used to think french fries were a sufficient lunch, pizza before practice was just a good way to carb load, and I only needed vegetables with dinner. Wrong-o. I stumbled into the nutrition world in a weird way but the second I did life just clicked. From that moment on I knew I was meant to save the world with fruits and vegetables.
My educational background includes degrees in Nutrition and Psychology and a Dietetic Internship at West Virginia University Healthcare in Morgantown, West Virginia. I believe real foods can heal and improve quality of life and I'm here to teach you how they can help you. I am not the food police, I am not here to yell at you for your dietary trespasses. I am here to lead you from temptation and help you eat delicious food that makes you look and feel great. And of course, I am here to make you laugh and actually enjoy learning.
---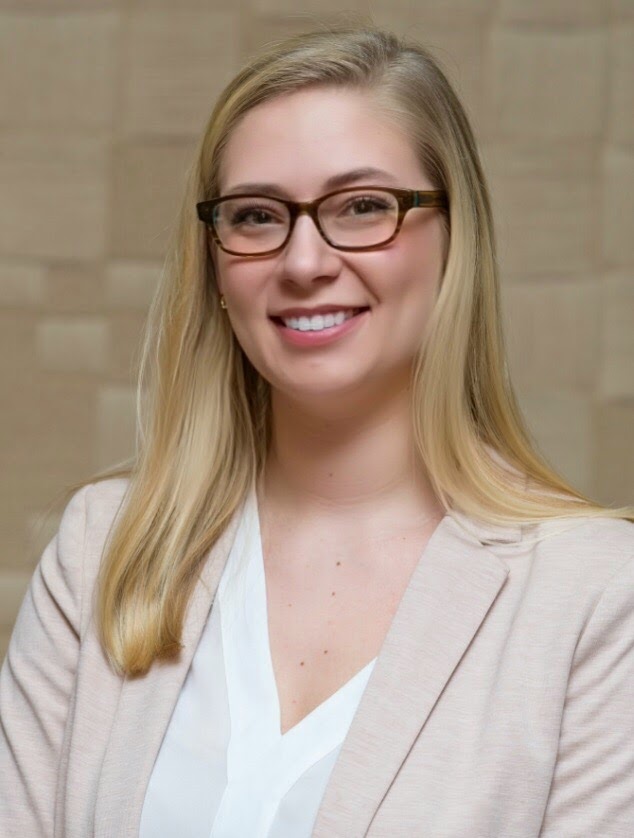 Karlee Bushnell, RD, CDN
Hi all – so happy to meet you! My name is Karlee Bushnell and I am a Registered Dietitian. I was born and raised in Rochester, NY, and have such a pride for this city. My educational background includes a Bachelor of Science in Nutrition Management from Rochester Institute of Technology and completion of my dietetic internship through Simmons College in Boston, MA with a focus in medical nutrition therapy and treatment for eating disorders.
I realize that nutrition and wellness can be confusing topics, and we live in a world where "diet culture" seems to be the norm. I believe in celebrating body diversity, and that "health" looks different for everyone. I have a passion for implementing intuitive eating and body positivityinto everyday life and helping individuals wade through mixed media messages. I am also a certified facilitator of the Body Project, which is a body acceptance and eating disorders prevention program to improve body positivity, media literacy, and self-confidence in individuals.
In my spare time I enjoy reading, cooking, traveling, attending concerts, and spending time with friends, family, and my pets.
---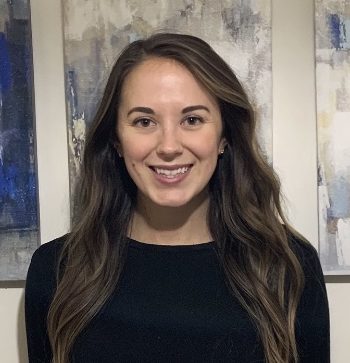 Kelly Ogden, MS, RD, CDN
Hi! My name is Kelly Ogden and I am a Registered Dietitian. My educational background includes a Bachelor of Science in Nutrition from State University of New York (SUNY) Oneonta as well as a combined Masters and Dietetic Internship.
I believe in an All Foods Fit Philosophy where there are no inherently "good" or "bad" foods. I believe that everyone deserves to enjoy food and avoid allowing food to have power over them. I work from an individualized approach where I meet clients where they are and provide a supportive environment to challenge food beliefs. I have worked in a variety of eating disorder treatment settings including inpatient, residential and intensive outpatient (IOP). I look forward to working with you and helping you heal your relationship with food.
In my spare time I enjoy traveling, spending time outdoors and trying new foods and restaurants. I am also a big fan of game nights and enjoy getting together with family and friends for some friendly competition.
---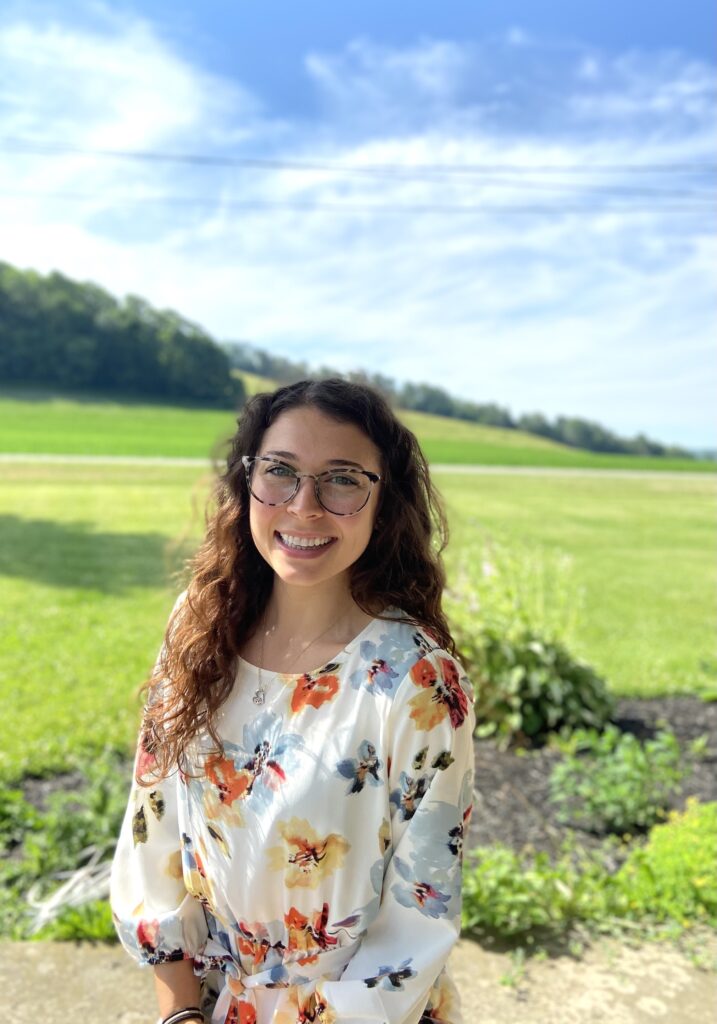 Lauren Maynard, MS, RD, CDN
Hello everyone! I'm thrilled to be a part of your Pearls-Journey! My name is Lauren Thielges (maiden name Maynard) and I am a Registered Dietitian who loves practicing nutrition in the Finger Lakes area where I have been lucky enough to live the majority of my life. I've spent most of my career as a clinical dietitian and have been able to expand that experience helping a variety of patients in the inpatient and outpatient setting. I have a B.S. in Nutrition and Dietetics alongside an M.S. in Adult Education from SUNY College of Buffalo. I was also lucky enough
to spend part of my M.S. studying nutrition support & gastrointestinal disorders from Texas Tech
University (Go Raiders!).
Ever since I can remember I've had a passion for food and moving my body, from watching the Food Network more than cartoons and playing sports every second that I could. That passion grew into pursuing a career in dietetics and continues to grow into life-long learning of nutrition's role in our physical and mental health. I love everything about human anatomy and I strive to spend my days helping others to feel their physical best, heal relationships with food and to live our one beautiful life as happy and healthy as possible. I love making nutrition accessible to all ages and especially have a passion for working with children as I continue to grow into a pediatric specialist.
Outside of nutrition, I enjoy spending most of my time with my non-human children (Meeko, a
10 year old Siberian Husky and Ruby, a 3 year old Golden Retriever). "Those who teach us the most about humanity, aren't always human".
---
Jennifer Wurz, MS, RD, CDN
Hello everyone! My name is Jenny Wurz, I am a Registered Dietitian and am very excited to be a part of the Pearls of Nutrition team! I originally hail from Texas but have fallen in love with upstate New York's charm and am here to stay. My educational background includes a combined Bachelors, Masters, and Dietetic Internship through D'Youville College in Buffalo, New York. After graduation, I went on to complete further certification in Integrative and Functional Nutrition through the Academy of Nutrition and Dietetics. This certification has given me the tools to combine each patient's individual digestive health, inflammation, and lifestyle factors to create the most tailored care I can, using food as medicine.
I have a great passion for Women's Health and treating Gastrointestinal disorders. I specialize in and love providing nutrition therapy for fertility, prenatal, postpartum, premenstrual syndrome, polycystic ovary syndrome, and more. I personally lived with undiagnosed celiac disease for over 25 years and understand the frustration of chronic digestive issues as well as how great recovery can feel! I have had the pleasure of working with patients with celiac disease, Crohn's disease, ulcerative colitis, irritable bowel syndrome, small intestinal bacterial overgrowth and more.
Outside of nutrition, I enjoy being outdoors, cooking (and of course eating!), traveling, and spending time with friends and family. Most weekends you can find me hiking with my husband and our two black labs, Goober and Sassafras.
---
Nina Rosien, RD, CDN
Hi there! My name is Nina Rosien and I am a Registered Dietitian. I am so excited to be a part of the Pearls of Nutrition team. I'm originally from Rochester, NY – born and raised! My educational background includes a Bachelor of Science from the Rochester Institute of Technology with a major in Nutrition Management and minor in Communication. I completed my dietetic internship with Pennsylvania State University with a focus in clinical, community and outpatient nutrition.
I've worked in the outpatient nutrition setting for years. Doing so, I have loved the opportunity to meet with clients one on one to get to know them and create strategies and goals that meet their individual needs. I thrive on helping my clients make sustainable changes for their ever changing lives. Whether it's a difficult work schedule or finding ways to integrate movement in your day, I enjoy working with you to find ways to move towards lasting change. I value and strive for those I work with to have a positive relationship with food and be more mindful and intuitive at meal time. I have experience working with those with high cholesterol, high blood pressure, IBS, kidney stones, chronic kidney disease, PCOS, or those just looking to improve their overall lifestyle and self care.
I am currently working towards becoming a Certified Personal Trainer where I hope to specialize in corrective exercises and sports nutrition. I love encouraging clients to incorporate movement in their day to improve both mental and physical health.
Outside of nutrition, I have "the need to feed" since I find so much joy in cooking and baking for my friends and family. I enjoy walking and hiking (especially with my dog) in different parks all over New York and more recently in national parks around the country.
---
Baylee Carroll, MS, RD, CDN
Hi everyone! My name is Baylee Carroll and I am a Registered Dietitian. I am thrilled to be joining the Pearls team and can't wait to start working with you all. I'm originally from Massena, NY but I've been calling Rochester my home for a while now!  My education includes a Bachelor of Science in Nutrition and Dietetics from Syracuse University (go Orange!) and a Master's in Clinical Leadership in Healthcare Management from Clarkson University. I also completed my clinically focused Dietetic Internship at Geisinger Medical Center in Pennsylvania.
I believe that everyone has their own definition of health, and that it often looks different on all of us. I embrace a health at every size approach in my practice and aim to promote a respectful and inclusive environment centered around improving one's overall wellbeing. My goal is to help my clients that struggle with disordered eating to create their personal definition of health through a positive relationship with food and movement so that they can live their life fully and without the anxieties that may often come with eating.
Some of my other interests include gastrointestinal disorders such as Crohn's disease, ulcerative colitis, and diverticulitis. I've also worked closely with people who have cancers specifically related to the gastrointestinal tract such as head/neck, pancreatic, gastric, and colon/rectal cancers. 
When I'm not working, I enjoy reading a good book at home with my two cats, traveling, and spending quality time with my friends and family. I also love to go hiking and camping, and I've recently started working towards my goal of becoming a 46er!
---
Kaitlyn McCormick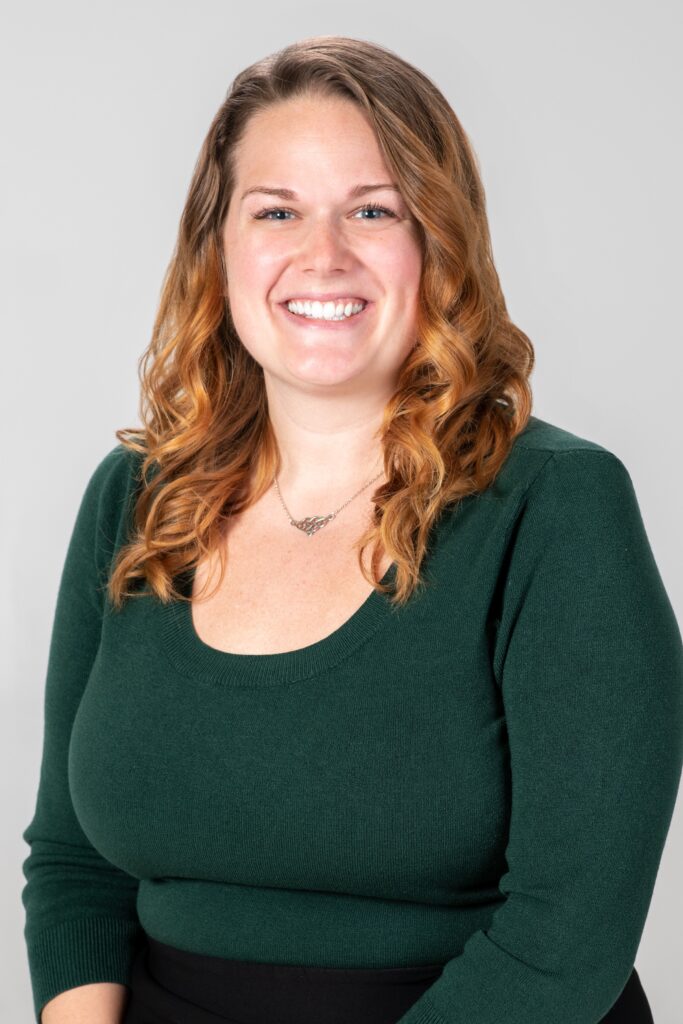 Hi! I am Kaitlyn McCormick the Administrative Assistant here at Pearls of Nutrition. I recently left my job as the Director of Patient Access at RRH in order to be a stay at home mom to my daughter.
Prior to becoming a mom. I attended NYU for Hospitality Management with a concentration in Hotel Development. I spent the first few years after college living in New Jersey working for the Westin Jersey City. Then somehow along the way I ended up back in Rochester and stumbled into the world of Healthcare. My guilty pleasure is trashy tv, I love me some Bravo! I have a cat named Mally which is short for Maleficent because she is quite feisty, but we love her just the same.
I am so excited to work with this lovely group of Dietitians and all of you!